Warm balcony glazing is a very relevant matter, in what climate you live. Due to such glazing balcony can be turned into a functional space, expand living space, use it as an extra small room. Warm glazing will significantly reduce heating costs, because the heat will not be able to leave the room through the gaps in the balcony.
The use of warm glazing
normal non-insulated balcony very inconvenient to use: weathertight get rain on it, that can ruin your vacation or stored outside of the enclosed space stuff. Warming significantly expands the functionality of the balcony. Not only can you use it at any time of the year in any weather, but also significantly increase the useful properties of the design. It will be possible to dissolve a winter garden, turn it into the office break room.
glazed design perfect for keeping all things, drying clothes, on it is possible to spend the night, and at any time of the year. To use the structure thus, We need to do a warm glazing of balconies and loggias.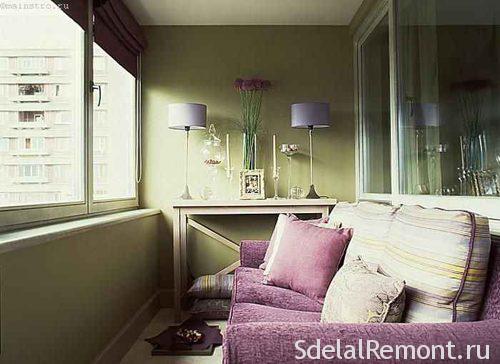 Cold glass can not provide the same effect, that warm. Usually it is made of aluminum frames, aluminum and does not retain heat, so cool design could protect unless from precipitation, but it will be useless in the winter, as the temperature in such a balcony and beyond will differ hardly a couple of degrees.
Council: If you already have a cold glass, it can be replaced by warm. If there is no glass, and you just want to put it, recommended immediately set warm structure. The price difference is not so great, but good warm glazed loggias and balconies bring much more.
Warm glazed and its characteristics
Warm loggia glazing has a significant advantage over the cold: it can be used all year round. With the ability to keep warm glazing allows for a balcony as well, as any living room. Besides, greatly reduced the street noise, which is important even, when you do not use the balcony design. Warm flap closes hermetically, which is why the balcony is comfortable for living, if it is good glaze. In the presence of the door is formed Heated buffer, which better protects the room from heat loss.
warm plastic glazing It has the following positive aspects:
Qualitative noise insulation, heat.
high strength, lifetime exceeds 20 years old.
It does not require complicated maintenance.
Balcony is possible to use, when it is necessary.
It makes it more attractive appearance of the balcony and facade.
It ensures high integrity of living space.
Price is available for many.

Scheme insulation balcony
When choosing glass should not be forgotten that, that any design and have a set of drawbacks:
Warm glazing has a sufficiently large mass, and for this reason it is impossible to mount it on the balcony slabs dilapidated old houses. To install the glazing is required to strengthen the board or abandon the idea.
The frames have a considerable width. Since the structure is large, because of this, the room will get less light.
It requires permission to redevelop, since the construction of such a construction involves the building facade, This rule only applies to apartment buildings. The privately owned no ban balcony glass by any means.
How competently to glaze a balcony?
Warm balcony glazing should be carried out by an experienced professional. Of course, with certain knowledge and skill you can do it yourself, However, some types of work are not always available amateur. In order to properly calculate the load on the plate, and also to strengthen the foundation terrace, one way or another have to hire professionals, with particular experience in this field.
Council: Balconies are brittle, so install thick glazing is not necessary. It is sufficient to establish two-chamber design, which can protect your sealed structure.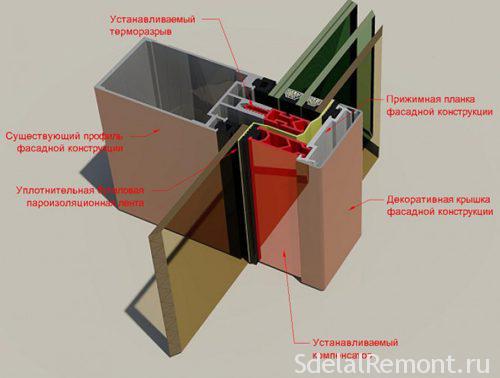 To glazing you will not disappoint, You need to use high-quality products known firms. Glazing elements may differ substantially from each other diverse characteristics. However, there are some general guidelines for choosing: So, attention should be paid to the, from which made the window. The profile must have sufficient width and be made of galvanized steel. This will make the design durable, securely protect it from corrosion.
Conclusion: Glazing of balconies - the perfect solution for apartment or house. He will add you to the living space, It makes the room warmer. You do not have to think about, What's the weather outside, to go to the balcony. Qualitatively made glazing will serve you for a long time, It will help reduce the cost of light in winter.