Dear master plumbers and amateurs, I suggest you go free course Rehau installer. thanks 2 day course, you will greatly enhance your professional skills and in-depth knowledge, go through additional training for plumbers. Just find out the best product novelties, technical parameters engineering heating installation, water supply and sanitation.
The course is divided into two parts, theory and practice. On the practical part is provided to mount their own water supply and heating systems with the use of various types of pipes and professional equipment. Visually examine the tools: mechanical, hydraulic, rechargeable subtleties in the work in them. On practice, evaluate reliability of connections, It eases of use tool for installation of various systems.
The purpose of the seminar REHAU
- You are a plumber and want to learn the technique of REHAU pipe connections via slip-on sleeves and learn how to use
REHAU assembly tool?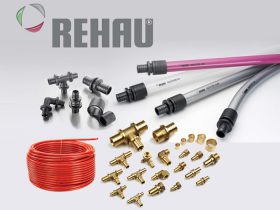 - You are an engineer and would like to learn how to design a system radiator and underfloor heating, hot and
cold water supply and sanitation?
- Are you a fan of the plumber and want to try your own mount fragments radiator systems and underfloor
heating, water supply and drainage of
materials REHAU?
Then you to the seminar "Installation of engineering systems
heating, water supply and drainage of modern materials REHAU »just that, that you
need to.
Target group
The seminar is intended for installers of engineering systems of specialized installation companies,
construction firms and private enterprises.
Find out more in detail:
REHAU Company and produced its pipeline systems for utilities, and takzheob object construction REHAU;
material property, from which pipes are made REHAU;
about the features of the construction of systems of hot and cold water supply of materials REHAU;
about the features of the construction of the radiator system wiring materials REHAU;
about the features of the construction of floor heating systems from REHAU materials;
about the features of the construction of sewerage systems and technical solutions for noise reduction, from these systems using the materials REHAU.
Review of current technical solutions, the main competitive advantages of REHAU equipment
How to register for the seminar
You must follow the link https://rehau.pro/register/ up.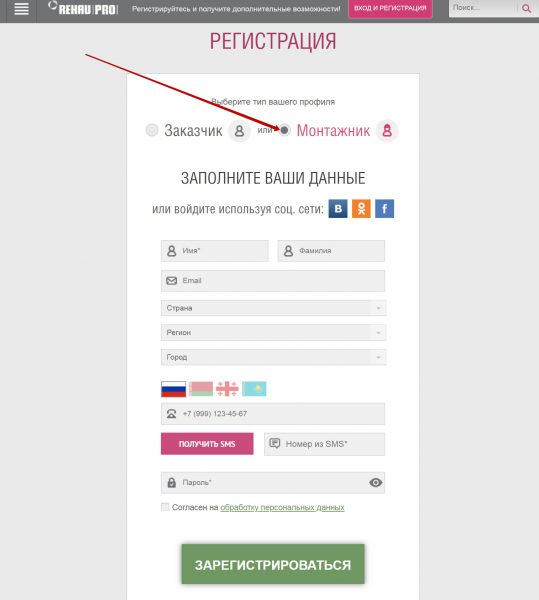 By e-mail comes a letter confirming successful registration. To confirm registration, click on the following link and go to your personal cabinet. Choose tab Academy.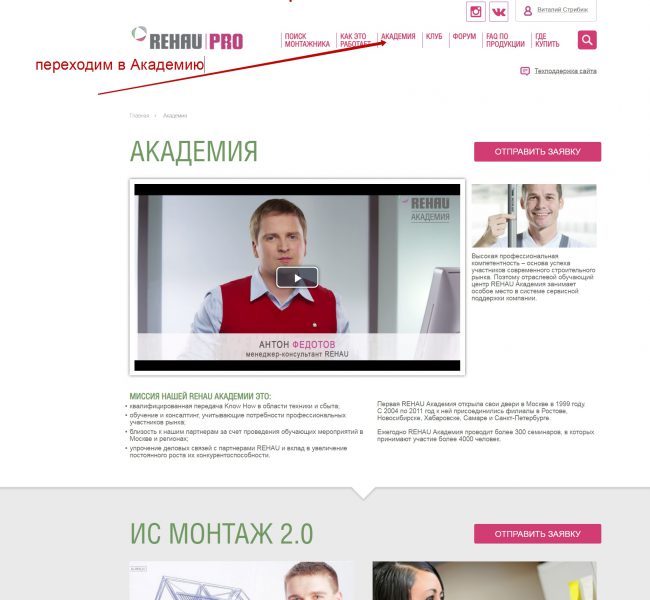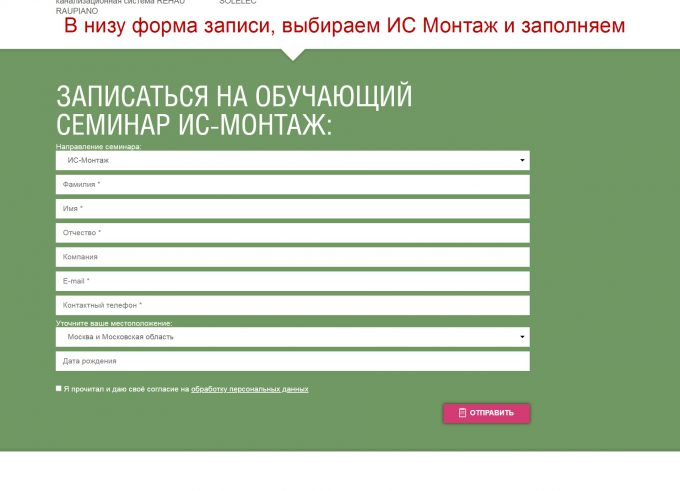 After sending the application will call you to clarify the dates and your willingness. Since the seminars are not often, Call have expected for a month!
1 day - theoretical part:
Course program
Cross-linked polyethylene
connection Technology
Plumbing layout
Installation of systems of drainage pipes RAUPIANO
Systems radiator wirings
Floor heating systems
Providence Place and date may change. What is the message to your phone or e-mail. mail.
Approximate time to Providence 10:00 — 18:00
2 day - practical part of the exam and.
Fit yourself in our classrooms, under the guidance of our technical experts, fragments heating, water supply and sanitation.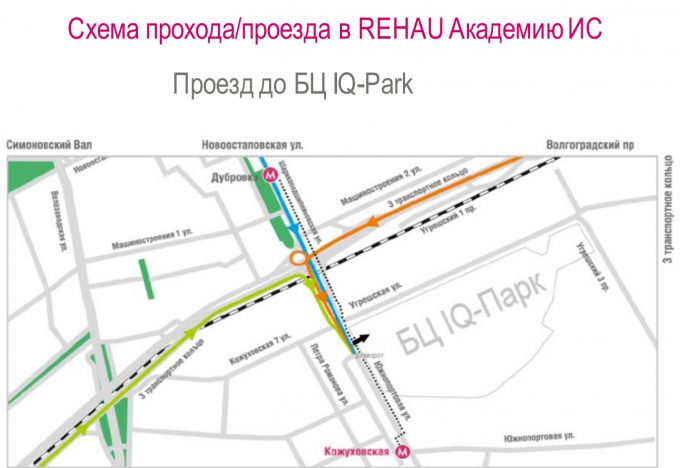 From the underground station Kozhukhovskaya first car from the center
Preyti Street Yuzhnoportovuyu to go peshehodnomu, to move towards the street
Ugreshskaya
At the intersection with the street. Ugreshskaya on the right hand - office building BC-IQ Park
To pass through the checkpoint BC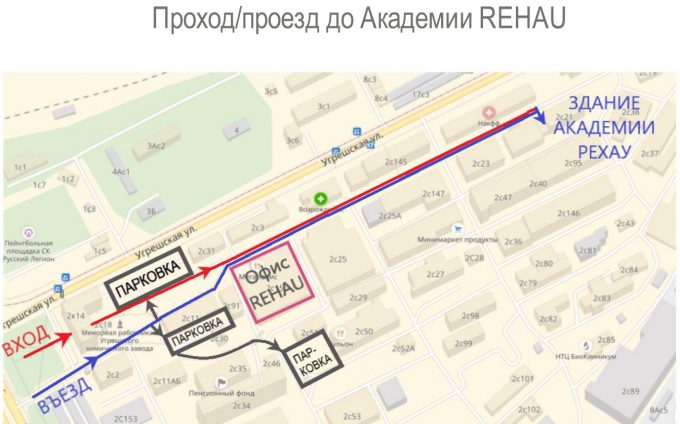 after passing, go right - the path is marked in red on the map above, (at the entrance to the car at the first
turn left to stay - the path marked in blue on the map above), continue to walk / drive straight, without turning, to
Medical Center NACPP (it will be on the left). On the right side REHAU ACADEMY (Blue sign - structure
22BUT). It is necessary to climb on the 2nd floor and go to the door, to the right.
The pass must be booked in advance on the car, by calling
+7(495)663-33-88, indicate the brand and license plate number
Venue - Academy REHAU,
Address: g. Moscow, str. Ugreshskaya, d. 20, pp. 15
Dates - agreed after passing the theoretical part.
According to the results of a two-day seminar you will receive REHAU official certificate of completion of training and become a certified installer.
Participation in the seminar is free, Coffee break for participants.
Gifts may change. With the passage of the exam and a set of balls, You get a firm shape REHAU
Uniforms Rehau-a distinctive sign of a Professional:)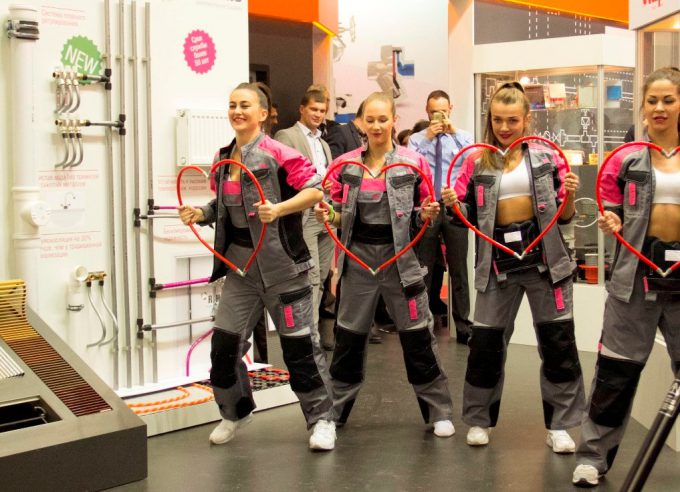 The advantages of a certified installer REHAU
Sertificated installer REHAU - professional, successfully trained in the REHAU Academy. Configures and installs heating systems, water, sewerage.
Identify latent needs;
Configure the system taking into account the needs and characteristics of the object;
Save on materials and labor, of professional estimate;
Accurately estimate the cost of installation before starting work;
It only works with modern and original tool;
Make a discount 10% on the material covering the primary call costs;
It will provide free insurance for one year with possibility of extension.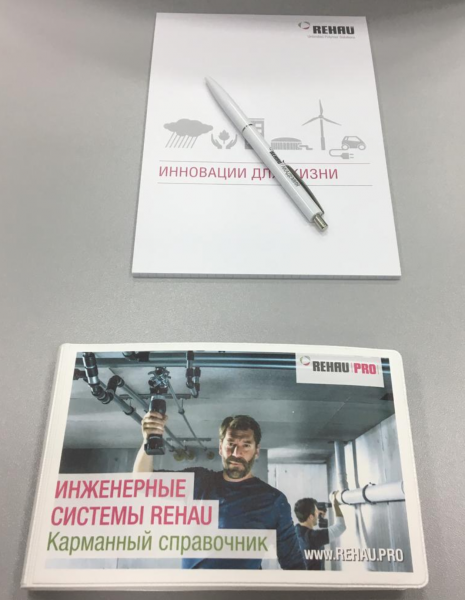 And some workshops still have
The program of seminars held at the Academy is constantly growing, seminars and content is updated based on market dynamics, of conditions
doing business in the construction industry and innovative solutions REHAU.
REHAU Academy classes are held on the following
main areas:
- Translucent constructions
- Engineering Systems
- External engineering system
- Furniture
REHAU Academy seminars are held in educational offices, equipped with the latest
presentation technology. interactive mode
learning, display stands, samples and make the perception of visual aids educational material alive and exciting.
Seminar topics:
Review of systems engineering of materials REHAU.
Heating systems, water supply and sanitation.
Design of heating systems, water supply and heating.
Design and installation of floor. heating / cooling outdoor areas and heating.
Design and installation of heating and cooling systems using heat capacity ceilings
Design and installation of heating systems, open areas .
The design and installation of systems for conveying fluids and gases in industry.
Design and installation of ice rinks cooling systems .
Design and installation of heating systems of football fields.
Design and installation of external heat and water supply systems of pipes RAUTHERMEX REHAU.
Central vacuum system.
Design and installation of wall heating systems.
Design and installation of common systems, radiant panel heating / cooling .
SEMINARS SOFTWARE
Computer program RAUCAD / RAUWIN of calculation and design of engineering IC CAD systems
Computer program RAUCAD / RAUWIN of calculation and design of engineering systems (For advanced users)
WORKSHOP ON TECHNOLOGY SALES
Successful performance on the market today materials REHAU
SEMINAR ON ELECTRO
Design and assembly of the electric floor heating systems
MARKETING
Internet Marketing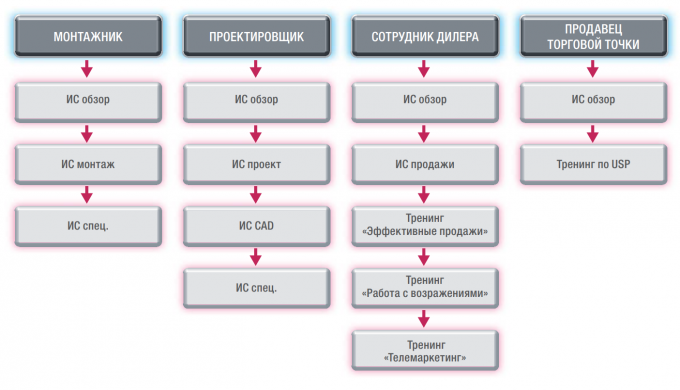 The team of assistants REHAU Academy - are highly skilled professionals in their field, who are happy to share their knowledge on
market and a wealth of practical experience, to you
could be used at full capacity REHAU
power!
Ltd. REHAU Academies address
REHAU Academy Moscow 115088
str. Ugreshskaya 2, pp. 15
Tel.: 495 / 6633388
wire. Academy : +7 (495) 663-33-88 ext. 136
REHAU Academy Novosibirsk 630049
str. dusi Kovalchuk 260/2
Tel. / Fax: 383 / 2000353, 383 / 2209634
REHAU Academy of Rostov-on-Don 344000
str. Malinowski 52, E/229
Tel.: 863 / 2978444
fax machine: 863 / 2998988
REHAU Academy of St. Petersburg 195027
etc. Shaumyan 10, Corp.. 1
Tel.: 812 / 3266207, 812 / 3266208
fax machine: 812 / 3266209
REHAU Academy Samara 443010
str. Red Army 1, under. 4
Tel. / Fax: 846 / 2698058
REHAU Academy Khabarovsk 680007
lane. Sports 4, Corp.. B, of. 206, 205, 209
Tel.: 4212 / 415815
fax machine: 4212 / 415816