To make repairs on their own interior, each user tries to execute it at the highest level, for myself.
But a large number of property owners hire professionals to carry out finishing work. And as for the performance of work you have to pay, is to know the basic requirements for this kind of work is needed.
All requirements for decoration stipulated in special regulations, called SNIP. SNP stands - building regulations.
The quality of finishing work performed shall comply with the standards, and not fall below.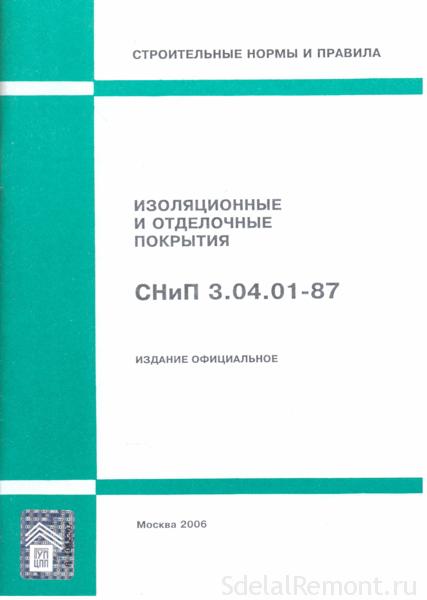 The main regulatory documents
For the same reading and understanding of quality standards regulations designed, prescribing requirements for all kinds and types of finishing works.
Fulfillment of the requirements of these documents necessarily:
if you want to build a structure or building;
if you're going to remodel the existing facilities or to remake some of them;
if you want to restore your object.
In these rules and regulations focus on ensuring security.
Inner space division is performed in accordance with SNIP 3.04.01-87.
Device and installation of sanitary networks is performed in accordance with SNIP 3.05.01-85.
Power supply and system of electricity is regulated SNIP 3.05.06-86.
Russian Federal Law №384-F3 from 13.12.2005 "Technical regulations on safety of buildings and structures" is the basic regulation, It is binding on all the construction companies.
For customer-specific standards plank in the provision of repair services is regulated by GOST R 52059-2003.
If you are to carry out repair work hire building organization, necessarily constitute the agreement, which must have item, specifying the requirements for the work performed on the building code.

The quality of the final finishing work must comply with the requirements of SNIP 3.04.01-87.
Since this is quite a thick document, offer instruction, containing basic rejection of all surfaces of the interior.
All deviations determined tolerance value and set as a percentage % or geometric quantities(m, cm, mm).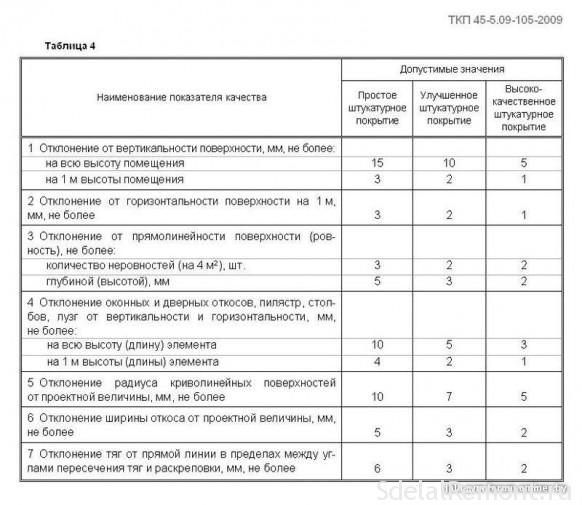 Gender and Tolerance
thickness of no more than 10% by design;
surface roughness under tie decorative covering not more than 2 mm in length 2 m;
flatness when laying the floorboard no more 2 mm 2 m length;
joint width when laying ceramic tiles is not more 6 mm;
the flatness of the surface when laying ceramic tiles is not more 1 mm.
Besides:
not allowed chips, potholes, projections and recesses, cracking during the visual inspection;
surface flatness verified rail length 2 m, wherein the allowable amount of clearance over the length should not exceed 4 mm;
not allowed void under the tile in its prostukivanii. Tiles need to shift.
Walls and Tolerance
plastering surface deviation should not exceed the value of the flatness in 2 mm in length 1 m, and in high buildings on 1 cm;
Finishing works are carried out only on surfaces with a humidity of less than 8%;
Paint work is carried out on the plane is not more 8% humidity;
the paint is applied to a thickness of not less than 25 m;
on the painted surface is not allowed smudges, spray, spots, shades of differences;
wallpapering should be done only when the humidity is not more 8%;
not allowed joint width between the strips of wallpaper more 0.5 mm;
The surface should not be bubbles, spots, peeling wallpaper;
not allowed wallpapering tools elektrokommutiruyuschie, plinth, doorways;
wallpaper image must necessarily be the same along the entire length.
Where to start finishing facilities?
Before proceeding to the finishing room, defined with the ultimate aim, what you want.
Create a comfortable, comfortable, stylish accommodation will not work without the involvement of experts. Especially not do without specialist, if you plan to make internal alterations to premises.
A list of major repair works in interior decoration
The basis of operation of planarizing, implementation of plastering and stucco work, works on the floor screed, wall surface of plasterboard sheets.
Additionally performed facing work, work on the installation of doors, slopes and windows.
For interior decoration include electrical work, install insulation, flooring.
The quality of the finish decorating the room sets the final score.
Get a nice room, you can only use high-quality finishing materials.
Inner room decoration is divided into three phases:
1. Work with the ceiling;

2. wall finishes;

3. finishing work on the floor.
Attention! In that order executed interior finishing work.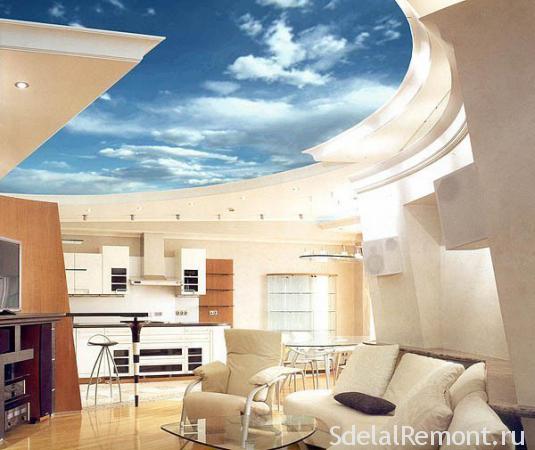 Ceiling finishing work on it
Getting into the room, Anyone not arbitrarily turns its gaze on the ceiling. And the ceiling surface of the requirements for the highest.
Get ceiling covering of high quality can be, applying ceilings. High quality ceiling coverings produced using plasterboard structures.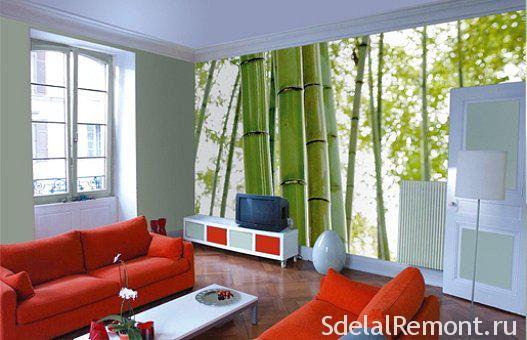 Walls and finishing work on them
For the walls using a large number of technologies and a variety of finishing materials.
By pasting the traditional premises added paper roll wallpaper liquid, metallic and washable wallpaper. And then there is tissue, natural stone. Each type of wallpaper has its advantages, and disadvantages.
At the roll of paper wallpaper cheapest price. There is no liquid wallpaper seams, they do not need to align a drawing. In metallic wallpaper is not only a great appearance, but also the durability and practicality.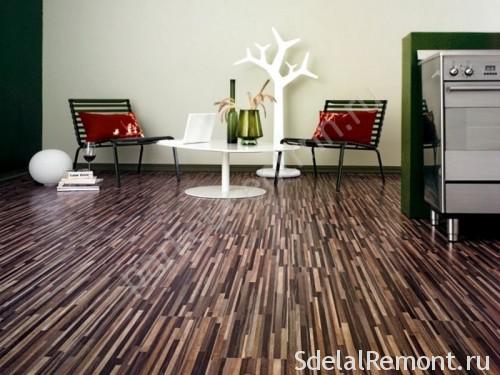 Paul and finishing work on it
Sex with high operating frequency is preferably coated with ceramic tiles. For low frequency operation may be used carpet coverings, laminate, linoleum or parquet board.
Tips to remove old coatings
Whitewashed ceiling should be washed off, with a ceiling painted to remove paint.
Rinse with a sponge and detergent should be warm solution. Remove the paint with a spatula, abrasive, chemically, applying a wash Faile-5.
Old wallpaper paper removed with a spatula after humidification, Background detergents are removed after the steam treatment, or by their ironed with a hot iron through a damp rag.
Do the same with and wall coverings.
With the floor covering is removed when full of failure, or in the case of a complete replacement.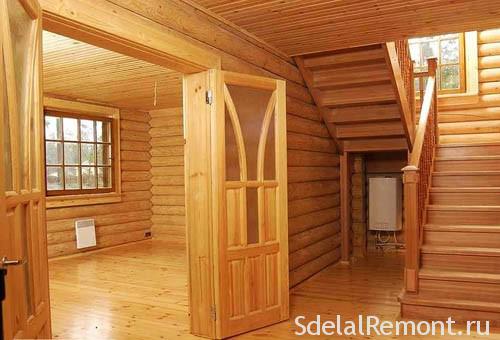 Wooden room
Especially popular with interior decoration enjoys lining. It is best used in the decoration of baby room, country house or living room.
The main advantage of the material - its environmental friendliness.
Of the advantages of the material, we note the simplicity of installation, deševiznu material.
A natural beauty can not be reproduced in synthetic materials.
For finishing clapboard facilities necessary to perform the preparatory stage:
perform wiring, television and telephone wires;
mark the installation location elektrokommutiruyuschey fittings.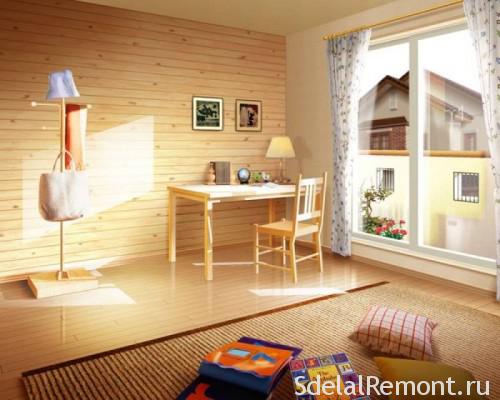 For fastening lining need to install a wooden crate, performed the same thickness of the bars. If necessary, the voids in the insulation are filled crate. As the insulation is best to use mineral wool. To improve the steam, waterproofing is necessary to lay the plastic film.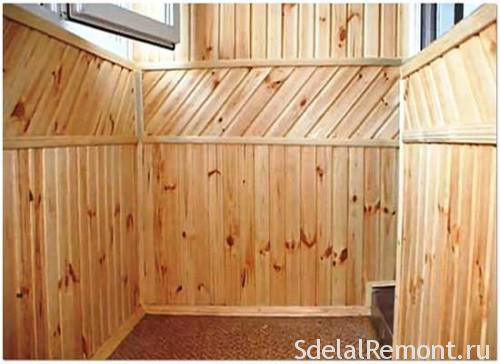 Molded mounted vertically, horizontally. Allowed and diagonal installation cover. It turns a beautiful surface, but the complexity of the installation do not reach for beginners.
When buying lining carefully approach the selection process.
Technology installation of lining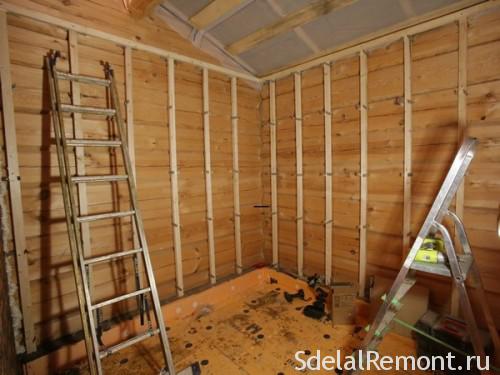 Crate attached to the wall with a step of 35 ... 60 cm. With vertical mounting crate is mounted horizontally.
Installation of siding begins from any angle with special nails with a small hat or staples.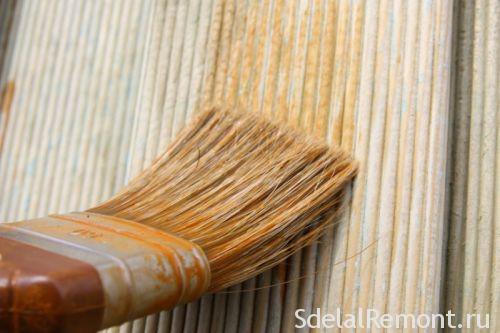 Installed car necessarily processed antiseptic liquid and ogestoykim composition. After complete drying, the surface is varnished.
Conclusion:
performing interior finishing work, Always use the regulatory requirements;
for finishing using only high-quality materials;
if you have decided to redevelop the inner space, without professionals you can not do;
compliance with regulatory requirements will provide you with the safe operation of facilities, its long life.
I wish you success!