One of the new directions in the field of manufacturing and installation of window structures is the production of flexible windows.. The process became possible, thanks to the use of high-tech equipment of European quality. These products are only gaining momentum in the market and are considered promising in the future..
Manufacturing technology of soft windows
Specialized polymer melting machines produce a reliable frame base (or borders). Soft glass is used (liquid) top quality film. Both materials are soldered on a universal machine. The edging can be made of PVC fabric or polymer leather. The second option will be more durable and prestigious.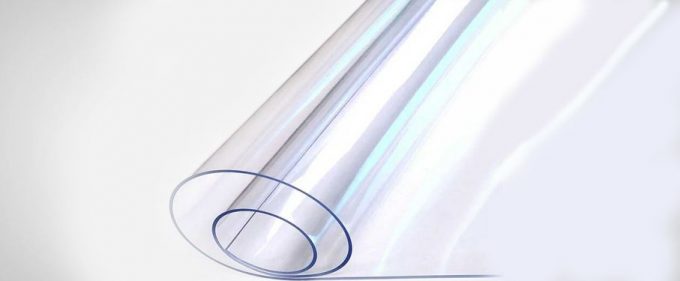 when installing,at the installation site, the soft window is additionally soldered and fixed with durable fittings. At the request of the owner, mosquito net against small insects can be mounted. Also, Attached to the kit is a stylish belt with a PVC eyelet, to keep the window open. Zippers completely close the window. If you need to refresh, lightning open, and the window leaf is rolled up into a roll and fixed with a belt. It turns out a kind of roller blind.
Where to buy soft windows in Russia?
Firms, engaged in the type of production under consideration, to date, still rare on the market. Company PC ProHouse has been working in this direction for three years. The technological production of the company is located in Strelna, and the main office is on Predportovaya street in St. Petersburg. The firm has an impressive track record and excellent customer references..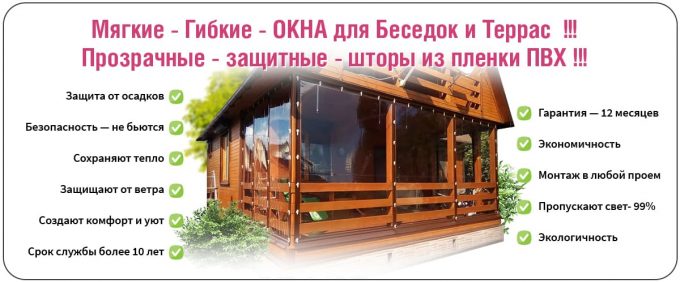 Professionalism of design engineers, production line operators and assembly teams, gives great results. Eventually, company managers can offer customers profitable nuances:
Minimum prices in the Russian market;
Excellent quality products and fittings;
Two year warranty for soft windows, strapping and installation;
Turnkey works, from measurement to mosquito net installation;
Delivery anywhere in the country, through reliable transport organizations;
Possibility of periodic repair and maintenance;
Installation of finished products in one day.
TPK ProHouse welcomes customers with skilled hands. therefore, there is a rare opportunity to save, measuring and installing by yourself. Ordering services can be carried out on the company's website in a special column. Also, easy to contact consultants by phone, e-mail, or in messengers.
Possibilities of windows on a soft basis
Do not think, that a soft window will quickly break through or its fittings will break. Modern raw materials are very reliable and, if treated well, last for decades.. The design has a margin of tensile strength and can withstand many external loads.
The main advantages of soft windows:
The design is plastic and has no fragile elements;
Minimal dimensions save interior space;
in the open, the window does not interfere with the tenants;
High thermal and sound insulation, street dust retention;
Resistance to precipitation and biological aggressors;
Withstand sudden temperature changes, strong wind, spouse;
Stylish exterior design.
Besides, soft windows are convenient in case of replacement of their components. When installing such structures, much less waste is generated., than standard windows. The cost of a soft window is quite affordable for middle-income families.

Variants of application of flexible windows
Technical data showed, that a soft window can successfully replace a rigid structure, in almost all areas. The only aspect: it is desirable to spare the product from gusts of hurricane wind. therefore, installation of soft windows on the upper floors of multi-storey buildings is not recommended.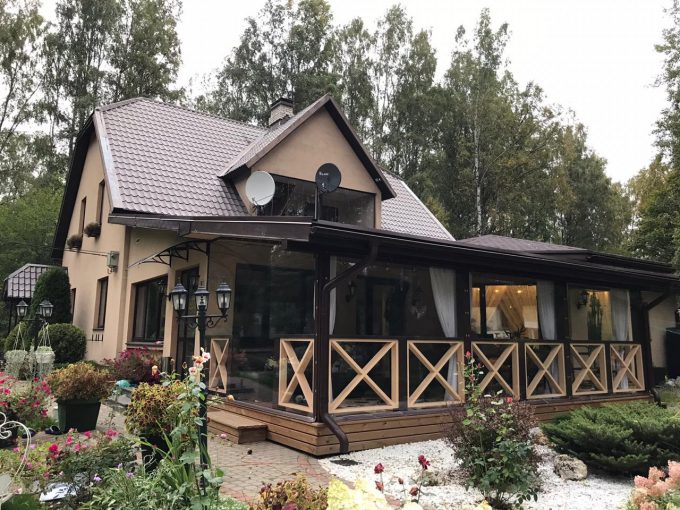 That's why, flexible variations are widely and effectively applied:
In organizations, located on the first floors of buildings;
In cottages, like windows, glazing of balconies and terraces, verandas;
On household plots, including fencing greenhouses.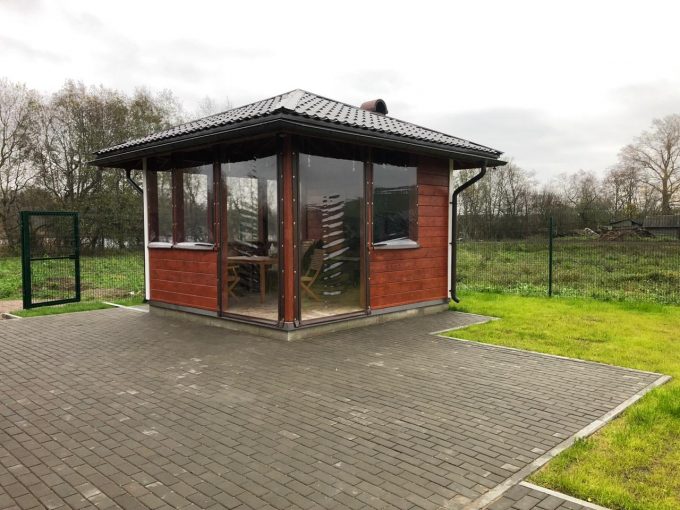 You can design a radial panoramic gazebo , fully equipping it with flexible windows around the perimeter. Wherever the product is used, his appearance makes a very solid impression.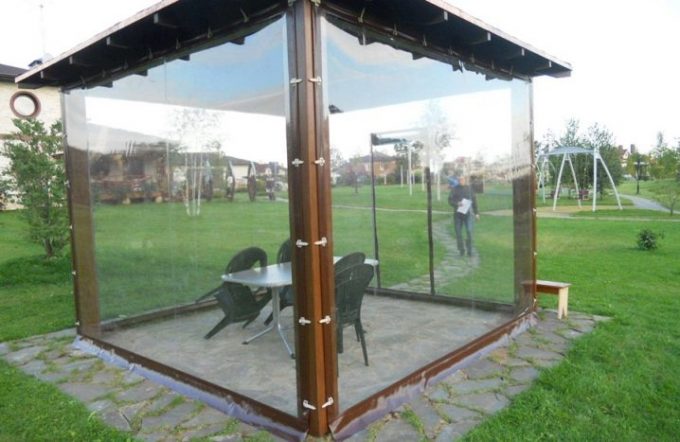 Varieties of windows made of soft polymers
The cost of a flexible window depends on the quality of the constituent materials. Budget samples are represented by edging made of PVC awning fabric, resistant to frost and physical impact, and, a sheet of liquid glass made of high-quality polyvinyl chloride film.
More expensive designs include TPU canvas and PU leather piping. Such models are equipped with more expensive and durable fittings and have an improved design.. Generally, soft windows are quite reliable and will please the owner with a good price, efficiency and comfort.