The evolution of mattresses in the last hundred years has been rapid. Long ago, bags of hay or feathers were used as mattresses., but now they are replaced by modern models, able to make a dream unforgettable. How to choose a mattress for a bed from the wide range available today, not an easy task. To make the right choice, first of all, you will have to decide on the purpose of using the mattress, and then select the appropriate quality, convenience and price.
The main characteristics of mattresses
There are already so many types of mattresses, that no sales assistant can tell exactly, how do they differ from each other. Therefore, before choosing a mattress for a bed, you need to know all its main characteristics and in the future when buying a mattress it is best to focus on its quality and convenience.. Ask your friends and acquaintances before buying, what mattresses do they use - people's recommendations, who already use this or that product is perhaps the best indicator of quality.
Important, but not the main, the moment is the manufacturer. But consider, that the big name of the factory is not yet an indicator of ideal quality. However, in case of problems with the purchased product, there is a guarantee of exchange of a mattress for a high-quality one or a refund. There is an excellent opportunity to purchase an inexpensive mattress, for example, in the online store "O,Mattress "at an attractive price.
The concept of convenience for each person is different. therefore, determine, is this or that mattress comfortable, you can only lie on it.
Orthopedic mattresses are considered the best. Better, if such mattresses are equipped with independent springs, which allow the mattress to adapt to the structure of the body, thereby relieving the sleeper of excessive stress on the spine during sleep.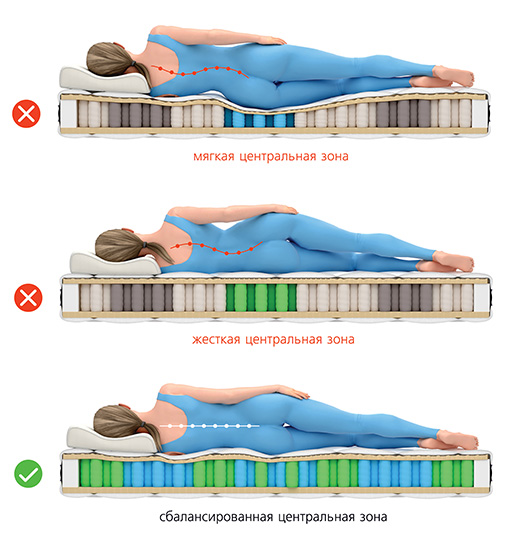 These springs can support the body, because they are elastic enough, but, since they are not very hard, additional pressure on the spine is not created. The choice of a mattress with independent springs depends on the person's weight, so you need to weigh yourself before buying it.
Latex mattresses also have good performance., special, if made of natural material. This material is very durable and has high wear resistance.. Such mattresses are filled with coconut fibers or wool. Compared to other similar sleep items, latex mattresses are very expensive.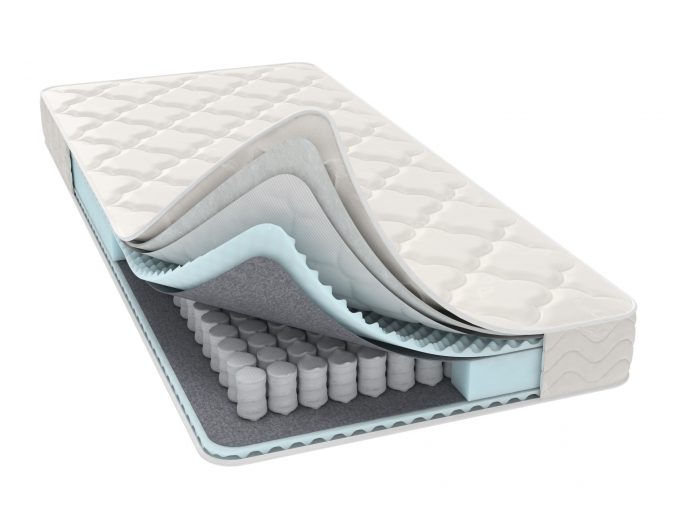 Except independent springs, mattresses with interconnected springs are sold. Their positive side is the duration of operation., and negative - lack of high orthopedic characteristics. But, if there are no problems with the spine, then such a mattress is quite suitable for sleeping. A similar mattress for a double bed is not very comfortable, special, if the weight of those sleeping on the bed varies significantly. So, the lighter will constantly roll towards the heavier, which will negatively affect sleep and rest in general.
The main characteristics of a quality mattress
A high quality mattress always has a cover, made of high quality natural fabrics, usually, this is a cotton based fabric, which allows the mattress to "breathe". Usually manufacturers make a case with a zipper, so that you can take it off and wash it.
The cheapness of mattresses is associated with, that manufacturers put polyurethane foam directly on the springs themselves. This material savings results in, that soon the springs push through the polyurethane foam and begin to press into all parts of the body during sleep. Therefore, you should not chase cheapness - it is better to choose a more expensive mattress, but to be confident in his long service. In quality mattresses, the springs are always treated with felt or coconut fibers, latex soaked.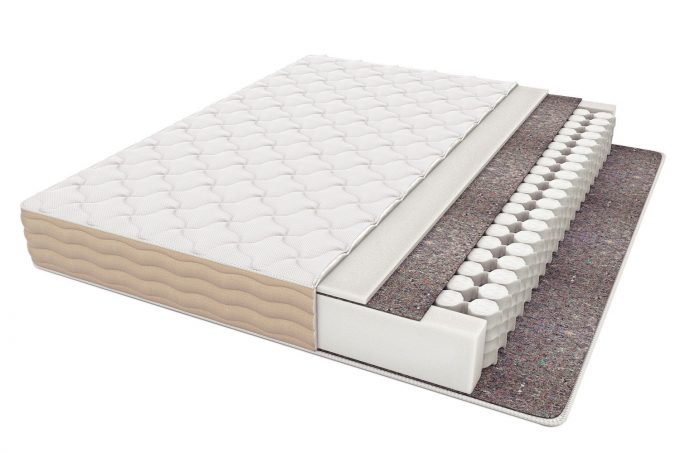 Another indicator of quality is the presence of two different sides of the mattress.. One of them is summer, and the other is winter. There is a layer of wool on the winter side under the mattress cover, which in the cold season will create additional heat.
Choosing a mattress for children
A very important point in choosing a mattress for a baby bed is its hardness and filling.. For a small child, under the age of three years, a sufficiently firm mattress with natural filling is needed. The baby at this age is still in the process of forming the spine and, due to the firmness and smooth surface of the mattress, this process will go right.
It is advisable for older children and schoolchildren to choose an orthopedic mattress, unsprung. You can also choose with springs, but in this case, the base of the mattress should not be very flexible. Doctors believe, that children under adolescence should sleep on a flat and firm surface, therefore, soft mattresses should be discarded, so as not to harm the correct formation of the spine.
The filling of the mattress is also very important - it must be natural, environmentally friendly and anti-allergenic and antibacterial.
Before going to the store for a mattress, it is necessary to measure the greasy place. Instead of a bed, the child can sleep on the sofa., which has good orthopedic characteristics. In this case, you need to measure the place, where is the sofa supposed to be.
Teenagers already have an opinion about him too, choosing a mattress for a bed, need to listen. But be that as it may, do not follow the child's lead, demanding such exotic types of mattresses, as vacuum or water.
Do not blindly follow advertisements and listen to sellers, willing to sell their goods by all means. Study the recommendations of doctors and, relying on your common sense, choose a quality product. This is especially important, if the child has various diseases of the spine, eg, scoliosis or kyphosis.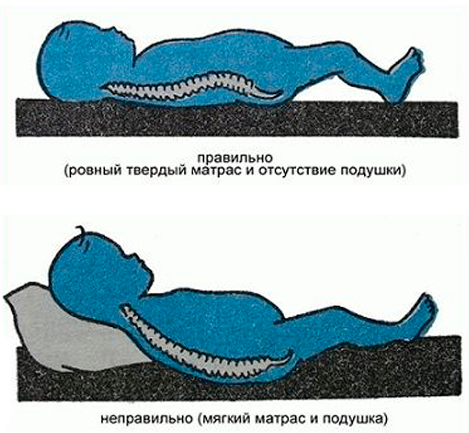 Since in a dream a person spends a significant part of his life, to that, how to choose a mattress for a bed, need to be taken very seriously. Pay as much attention to this issue as possible and do not buy the first mattress that catches your eye.. On the quality of the mattress, sleep quality depends, and hence the mood, and health.