Today tiles is fairly studied material, but still remain many questions about it. For example, soak the tiles before installing or not? It is at this, versatile enough question, we continue to respond. To start, look at the box, perhaps there is something written about this, if not, read on, we will look at all the features and characteristics, which will help to find the answer to this tricky question.
What you need to soak the tiles
First and foremost on the, wet the tiles before installing or not, It affects the material from which it is made. Let's examine each of the options and answer the question. It is important to pay attention to tile adhesive and comb thickness.
What made tiles
The first and most popular option becomes terracotta. She, in turn, divided into types, depending on the material production:
red clay.
White clay.
Porcelain tiles.
Each of these species must be treated differently. For example, old tiles of red clay need to be soaked, because it gives her strength.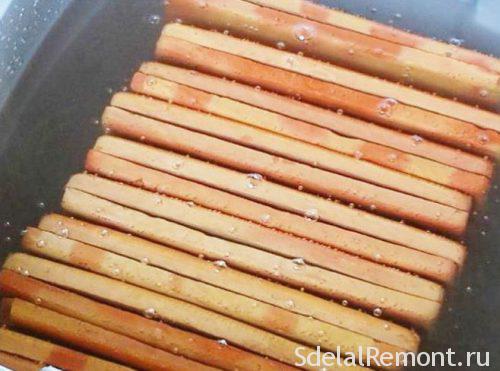 Generally speaking, provided, the material is manufactured by single firing, though glazed, soaking is required for the first two types, t. it is. for materials made of white and red clay. But in the case of, when using the two-component adhesive such treatment is not provided.
The thickness of the tiles
If the thickness is less than the tile 1 cm, the question, wet the tiles before installing or not, It becomes more complex. to be precise, then it should be washed just before, how to put. But there is no need to soak.
And in the case of thick tiles, conversely. But do not forget about the fact, that the drying time of the solution because it increases.
Stoneware tiles do not need to be soaked.
pollution degree
Also, there are a number of factors, who say that, soak the tiles before installing or should not do this. First we need to understand what, that tile is considered conditionally clean material:
The majority of its storage takes place in the open air or in large warehouses.
Material is transported many, long lie in dusty environments.
And try to answer now themselves, you need to wet the tiles before installing or not? In this case we are talking about the minimum clearing of debris and dust.
Material definitely need to wash.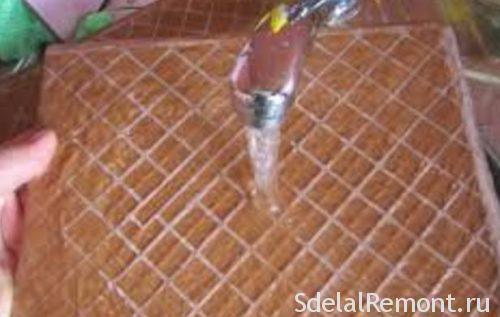 Then washed with running water tile. elementary, you can take a tile and put under running tap water, which would be sufficient. After that, once It begins laying.
wait, until the material is dry, it does not follow.
Worth noting that, that often result in small amounts of water in the adhesive mixture, WIRE poorly. In such cases, the tiles soaked most suitable.
glaze coating
Another factor, which makes it necessary to soak the tiles or contraindications for this event, it becomes the icing. Some types of such coatings can behave quite unpredictably. The idea, that this coating does not absorb moisture in the tiles on the outside, but with the reverse side of the same, on the contrary, he does not give moisture to evaporate.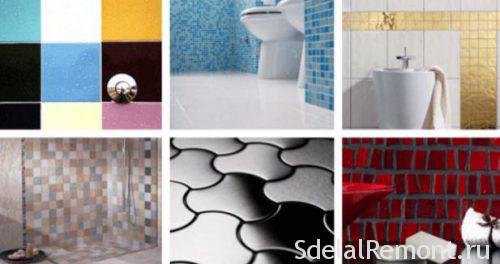 In this way, if the material is greatly thin, after soaking and laying on the surface of the tile, under the glaze can form spots, from which it is no longer possible to get rid. therefore, before soaking glazed tiles, Take a sample of it and soak it, then put on the glue, and a few days later check its condition.
In that case, if the spots have not appeared, you can soak the entire tile and then proceed to its installation.
Otherwise, the maximum, what can be done - it is to wash the material before laying.
Laying on the floor or wall
In order, that the tiles can become clear to soak. This is done, tile to easily move and align with packing. But there is another nuance: when, when done dry layout, while using modern fixtures and exposed level for laying tile, such an advantage, in principle, do not need. But even in this case,, in it can be wet depending on the tiles.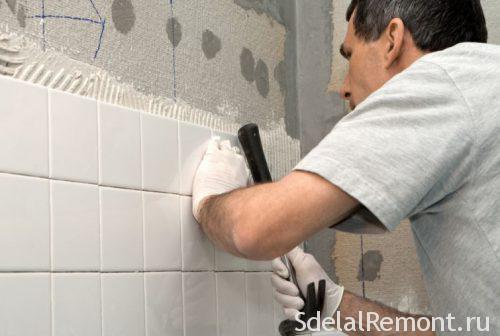 In the case of granite, you can just moisten the tiles and wipe it from the dust. It will be sufficient. In this case, cleaning is performed with a damp sponge. note, that the sponge should be rinsed after each tile. And besides, in the case of thin tiles, it should be wiped with the same technology, but for thick better to spend soaking.
considering, that it is necessary for laying tile, in particular granite, important factor is sufficient amount of adhesive mixture. When this adhesive must be correct consistency. Otherwise, the tiles will go and fall off.
Exceptions to the rule
In the same time, there are a few exceptions to the rule, in particular:
You can not soak tiles before cutting, otherwise smoothly and accurately cut the desired fragment will not work.
Besides, when laying tiles on the silicone adhesive, mastic or liquid nails material also not presoaked.
What water used
Another important issue becomes the, what kind of water should be used. It is also worth paying attention to the consequences of, which is fraught with the use of dirty water.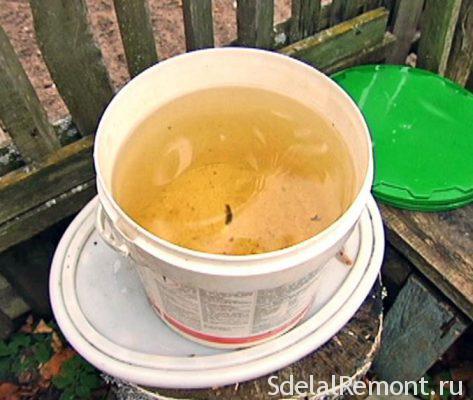 Basic requirements for the water used:
It is strictly forbidden to use dirty water, liquids from reservoirs or spillways. It can lead to bacterial infection, and subsequently destroy the tiles and walls. It will also form a fungus and mold.
The water must be clean, artezïanskoy.
Capacity, which will be soaking, also it has to be cleaned.
You can not use detergents, in particular laundry detergent. When dry such a component forms a film on the tile surface, which causes poor adhesion.
If the work holds a team of builders, they also need to provide access to clean water. Remember, it is necessary first of all to you, because the state of your home will depend on the results of.
Also do not forget, that the stacking is also necessary to bother and purity base, as well as its preparation, otherwise the preparation tiles much benefit will not bring.
conclusion
And in conclusion summarize. As we can see, experts know, what to do, but for beginners requires careful management. Here it is necessary to take into account the principle of wet cleaning, which is often forgotten young master. And we also offer watch a few videos, which will help in more detail to understand the subject of the article.