Self Propelled Electric Scissor Lift with Working Height 4-16 meters provides security, efficiency and productivity on the job site.
The most common type of mobile aerial work platforms (MPRP) are self propelled scissor lift, which use a scissor mechanism, consisting of folding legs, that move vertically in an "X" pattern.
What can self propelled scissor lift
Mobile self-propelled scissor lift platform is a widely used special equipment for high-altitude work.. The lift uses a hydraulic cylinder to push the mechanical structure of the scissors, which ensures the stability of the lifting platform.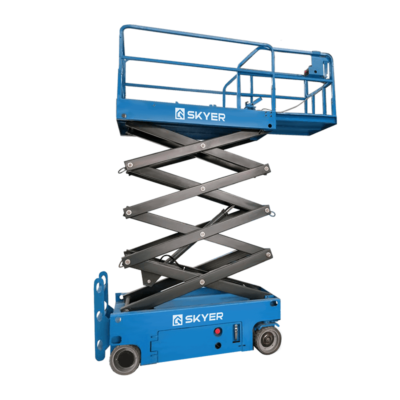 The wide working platform and high bearing capacity make high-altitude work larger and more suitable for multiple people to work at the same time..
Scissor lifts are a type of construction equipment for moving goods and people in a vertical plane..
The lifting platform has good mobility, convenient for site transfer. beautiful appearance, Suitable for indoor and outdoor use and storage, as well as for aerial installation and maintenance of high-rise equipment in various industries.
Scissor lifts are used:
during construction, repair and finishing works;
in hotels, airports;
for advertising billboards;
lifting equipment in warehouses ;
in need of maintenance or repair of large-sized equipment;
for installation of parts of ventilation systems;
for cleaning work (window glazing, facade glass elements);
as an analogue of an elevator;
in auto repair shops.
Types of lift
These lifts fall into two main categories based on their power source and intended use..
Foot lifts are subdivided:
self-propelled
Non-self-propelled
Diesel
Major modifications :
Scissor lift for rough terrain ( equipped with a powerful diesel engine).
Scissor lift (rechargeable).
Battery powered scissor lifts (or electric) usually used indoors on flat surfaces, while motor driven lifts are usually used outside on uneven terrain (hence their designation as cross-country lifts).
Regardless of the power supply, self-propelled scissor lifts are equipped with numerous sensors and controls to regulate their movement, security and, what matters most, sustainability (as operators on the platform are at risk of falling, safety is paramount).
The battery scissor lift features a fully sealed AC system for improved drive and lift. Advanced features, such as automatic pothole protection system, make the lift safer and more reliable, and the unidirectional retractable platform allows you to quickly get to the working point.
The lifting equipment is also equipped with an automatic display for fault codes., which simplifies maintenance. Elevated work platform provides a safer and higher level of water and dust protection with lower noise and no pollution, which provides a productive and protective environment, suitable for various industries.
Scissor equipment differs in:
engine type;
maximum load weight;
lifting height;
patency.
Operator Controls
For several decades of scissor lift platform management, powered by batteries or motors.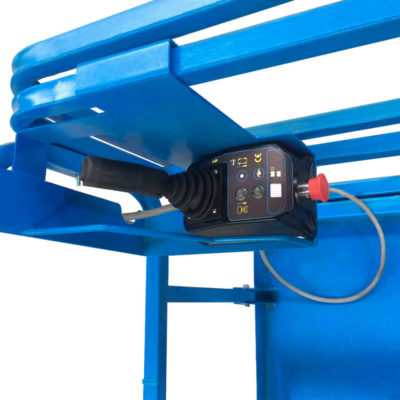 Control systems consist of a platform control unit and an electronic control unit (or ground control unit for power lifts), which can connect and control various digital and analog interfaces of machines, such as joysticks, sensors, Limit switches, motor controllers, etc.. d. buttons and alarms via dedicated CAN bus system.
The latest generation of K610 scissor lift controllers feature the open source CoDeSys platform, which allows manufacturers to create their own functions for their lifts.
Engine management
The engine controller is a powerful hydraulic pump, providing fully programmable control of motors with DC winding. It uses microprocessor logic with programmable parameters, providing maximum flexibility at minimum cost. And hardware, and software are duplicated for reliability.
Sensors
Wide range of primary sensors, including PTE series high pressure sensor , which regulates the hydraulic pressure of the master cylinder, series angle sensor , used to determine platform height, and tiltmeter or other suitable sensors, used to control chassis tilt for safety.
Combining pressure and angle sensors, you can also monitor platform overload status, what is critical to ensure compliance with safety standards.