Modern interior spaces peculiar fashion, unrepeatable, emphasizing the tastes of residents of apartments and houses. Almost every room is a multi-level ceiling, arches or curved decorative designs of plasterboard. For comfort installation of arches made of plasterboard or multi-level ceilings metal products manufacturers, drywall to create a flexible profile. Arched profile for drywall is made by few companies, but it is durable, quality of products. It may well bend and fix any design and shape and at the same time, profile is not necessary to cut with scissors. Now a closer look at what solutions curved profiles for gypsum fiber board manufacturers offer.
A flexible system of Flex
The flexible profile has an original design Flext, which reduces the metal frame installation for plasterboard products. Flex, the company manufactures products only from high quality material, which before release testing line runs on the strength and functionality. Arch Flex has some superiority:
Flexible profile for drywall patented as a solid product, after mounting the metal frame, It gets hard curved design, ready for cladding gypsum boards.
Versatility - applying a flexible arched profile are curved structures different in shape, size, curvature radius.
Functionality - when building flex profile for plasterboard Flext do not need to use additional connectors. After mounting, it is self-supporting structure.
Ease of use allows a person to work, not associated with the construction works.

For the installation of bendable profiles for gypsum board is not required to cut its sides. The product has 2 parts, in the shape of the corner. At each end there are special locks, by which the profile is connected easily to the desired length. On each side there are slots - in the assembly of the products come into the holes, creating a solid foldaway design, ready for rack mounting.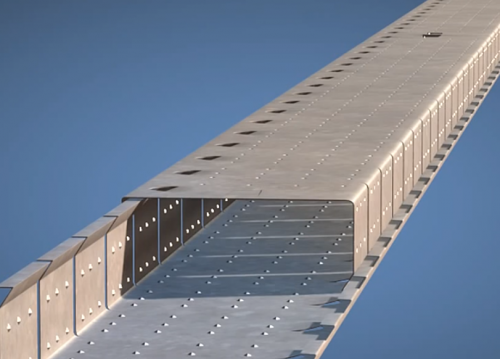 For the production of arched products used galvanized steel, divided by the modification:
Standard - metal thickness is 0.45mm. Profile, made of steel of this modification is applicable to hard, durable frame, sheathe plasterboard.
Light - 0.4 mm thickness steel. Profile of this modification is used in ceiling constructions, because its stiffness 20% less "standard".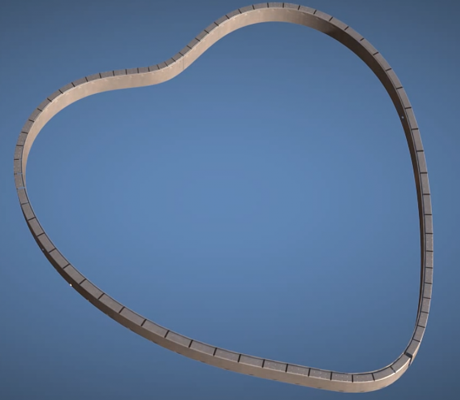 Applying flexible profile Flex, Master not only saves time for the creation of the required radius skeleton figures, but also increases the rigidity and strength of gypsum products. Pololok, Products created with Flex, It will look beautiful, individually, emphasizing the design of the entire apartment or house.
Buy flexible profile system possible in the store Leroy Merlin. With its use is possible to implement large, complex projects shaped walls and ceilings. Manufacturer Website http://xn--e1akb0afh.xn--p1ai/
Constructions Knauf
business, producing all the necessary material for drywall constructions, It is characterized by high product quality. profiles, created by, apply frames, can withstand sufficient load.
Initially, the company offers its service profile bending under your sizes. This cold rolling through rollers. The approximate cost of 300-700 rubles. Order is possible in the town of Krasnogorsk, Moscow Region. Knauf factory.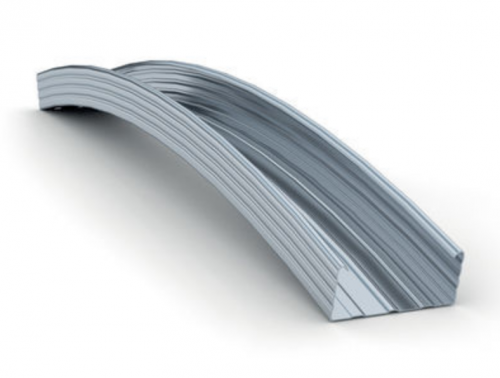 profile PP 60/27 curved shape is the basis of curvilinear designs and the arches. Bending may be accomplished either inside walls,
and outward,respectively, convex or concave shape.
There are the following possibilities:
minimum bend radius, concave: 500 mm;
minimum bend radius, convex: 1000 mm.
Developed a new product from the company Knauf is a flexible Sinus profile with flexible edges to create a curved wall construction.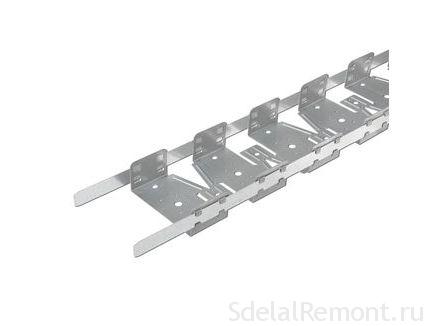 . Knauf -sinus flexible profile has distinctive features:
the finished product to create a figure frame for gypsum board;
using constituting the carcass with flexible edges create a precise composition of drywall arches or multilevel ceilings;
It can be installed in horizontal and vertical types.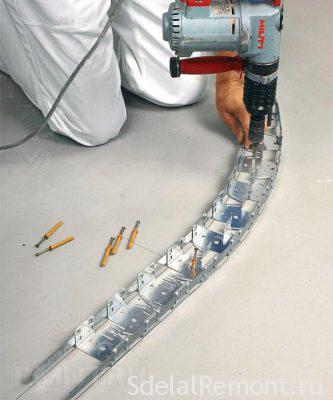 Creating a vertical product using Knauf technology, possible to create beautiful interior of the apartment, and build a curved structure.
Metal profile for arched structures created from galvanized sheet, 0.6mm thick. It has a U-shaped, It has sufficient rigidity and ease of folding. It is used not only in the installation of curved ceilings, but also a guide profile for the reproduction walls with curly elements.
Steel arch has dimensions - 50-40-1900mm., 75-40-1900mm., 100-40-1900mm. bending the minimum radius:
50-40-1900 - 125 mm.;
75-40-1900 - 175mm.;
100-40-1900 - 250mm.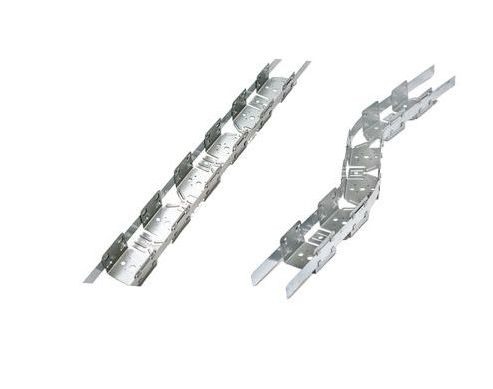 When buying a bendable profile for plasterboard Knauf should acquire the remaining components materials of this brand. In this way, desired rigidity will be achieved structure, as well as produced the desired curvilinear element plasterboard.
Products from the company PK "INDUSTRY"
The company is located in the city of Kharkiv. Releasing a large range of products, produced as a shaped profile for plasterboard. The product is used in the installation of curved curly plasterboard ceilings, partitions GCR, the creation of drywall arches.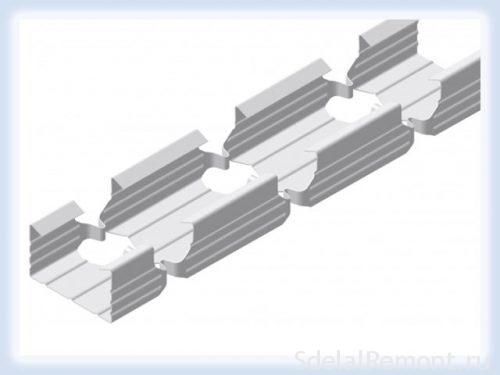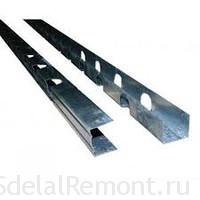 Ceiling curved design made the profile CD 60/27, guides UD ceiling 28/27, which have different specifications, including bending radius, minimum 500mm.
For walls made UW profile 75, having the characteristics 75/40.
When installing large frame, using a shaped profile, saves time, It does not need physical strength to cut profile.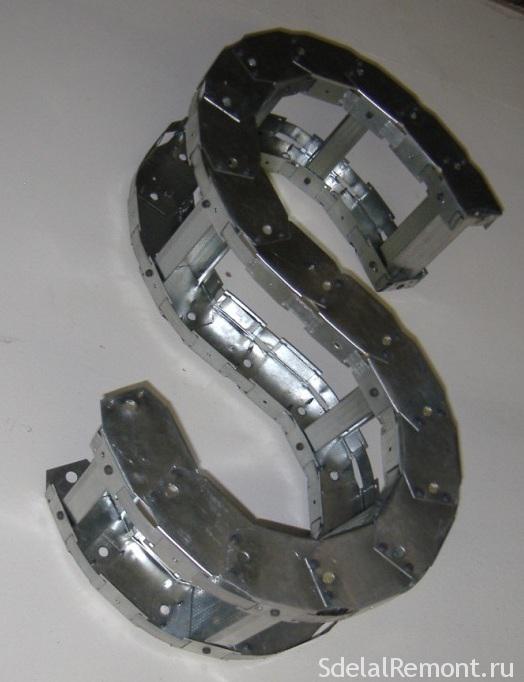 Applying an arched profile in the creation of a framework for plasterboard, saves time, human resource, cash. curly ceilings, arches, curved design on the walls characterized durability and reliability. The stiffness of the carcass bases provides a solid ground to long-term use without deformation structures, other manifestations of worthlessness.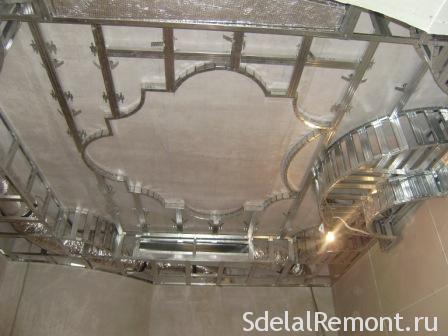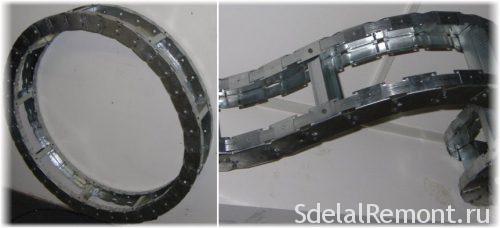 In addition we offer watch a video on how to assemble a flexible arch structure under the GCR.