Gone are the days, when the issue of wallpaper design was not. There was a question, where to get them, no matter, what kind. Today the market is oversaturated with wallpapers of various textures., size, colors, textures. Enough price variations on the site https://sdvk-oboi.ru. It didn't get any easier. Because buying even the most expensive or beautiful wallpaper does not guarantee a successful design and pleasure from renovation.. Therefore, their choice must be approached responsibly.!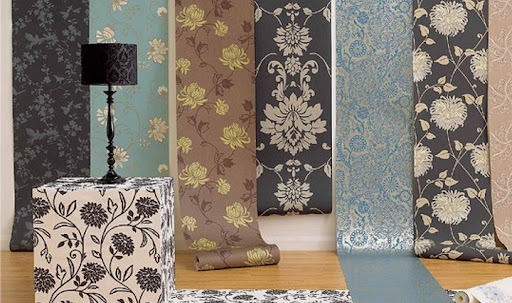 Types of wallpaper
Each type of wallpaper has its own differences., advantages and service life, its composition, shade. It is necessary to take into account the main characteristics of materials when choosing wallpaper and focus on the most optimal for you and your interior.
paper wallpaper. A wide selection of colors and patterns for every taste at an affordable price. The paper is not strong enough, color fastness, hygroscopicity allows you to absorb the smells of the room. There are practically no cleaning options. Suitable only for bonding enclosed spaces with limited contact potential. Due to its affordable price, it can be changed frequently
Fleece. Often used for painting. A variety of embossed textures can be matched to different styles.
Wallpaper on non-woven base has a top vinyl layer with different patterns and colors
Vinyl. Durable and durable, having various external effects. Suitable for various rooms and for damp cleaning.
Glass fiber. The composition uses glass, stretched into fibers at high temperature. Fibers turn into linen. The surface of the fiberglass is breathable, has strength against mechanical and other influences. Suitable for multiple dyeing.
Liquid wallpaper. This finishing method can hardly be attributed to the usual wallpaper finishing.. The powder is diluted with water and applied to the walls by the type of plaster. This breathable material can be combined with any type of wall decoration.
Wallpaper also differs in natural and artificial material for production. Natural, such as bamboo, linen, bung, wood has a number of undeniable advantages in terms of environmental friendliness and durability, but their disadvantage is the high price.
Mural. Are a very special type of interior decoration, allowing you to add style to the interior, character, Colour, volume and movement. By the way of the image, the drawing can be realistic and with the effect of 3D.
Wallpaper colors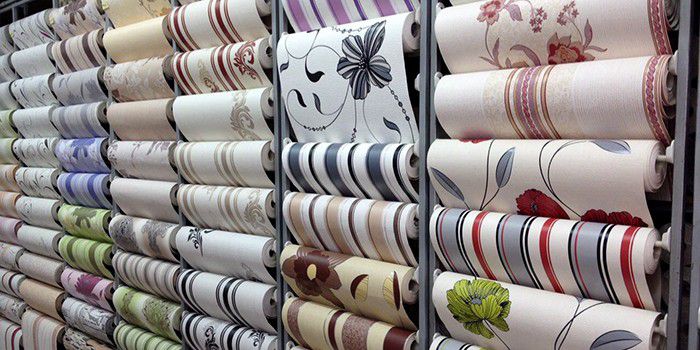 Color plays a huge role in the decoration of the room.. Carefully selected colors can cheer you up, create coziness, change space. Color varies from side, on which the room is located. Shades of blue, cold green, gray suitable for southern, southeast rooms. And shades of warm colors, yellow, warm green will make the north-facing rooms warmer and more comfortable.
Wallpaper styles
Provence. Gentle, timeless style combines elegance and rustic simplicity. Pastel colors are preferred, natural materials with a touch of antiquity.
Loft. Modern trend, which is characterized by rough wall decoration or its imitation. This color more often matches the color of these materials., but bright shades are also possible. Reminiscent of the atmosphere of an open space. For this, wallpaper is produced "under a brick", «Under concrete», "under the tree", "Under plaster".
Classic. Does not involve the use of bright colors or expressive prints. conversely, muted tones are used, various geometric or floral prints. Possible plain wallpaper for plastering, and for neoclassicism, photo wallpapers or geometric shapes are added.
Baroque. Suggests luxury in detail. The color is used from light to deep, and curls of floral patterns and monograms are used as decorations.
Scandinavian. Assumes a lot of light, natural materials. Wallpaper in white or light pastel colors. It is possible to use discreet drawings, Mural.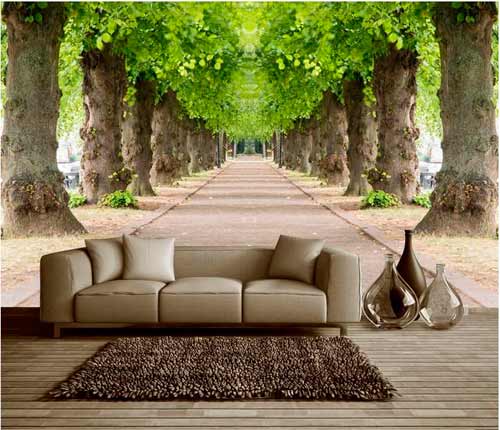 The difference in wallpaper for the purpose of the premises
Living room. One type and different materials can be used, zoning, different colors and patterns, you can combine them, and also highlight some areas with photo wallpaper.
Bathroom. It is recommended to use materials with high moisture resistance, such as vinyl or glass cloth. Painting or wall panels will help preserve and protect the walls.
kitchen. The color of the walls should overlap with the color of the kitchen furniture., at least, similar shades at least in the elements. It is good to highlight the dining area with a different color or large print
Bedroom. In the decoration of the bedroom, different ways are possible., allocation of a zone above the headboard, photo wallpaper or one color in everything
nursery. Child's tastes should be considered, use playful pictures and colors. Don't use too bright colors, but always positive.
Hallway and corridor. For a closed or insufficiently lit hallway, shades of light colors are used, can be combined with artificial stone or brick. Only light hallways should be overloaded with color combinations..
Wallpaper occupies a well-deserved place of honor in interior design. It's worth a little effort, so that this interior delights you longer.