Question, whether it is possible to dye the plastic sill occurs in hosts the room often enough: this may be due to the desire to renovate the interior, modify it under the new design without having to replace the old sill, and so, that plastic tends to fade and lose their attractive appearance. Mono to restore the color of yellowed window sill or the need to change? On this issue you will find the answer in our material.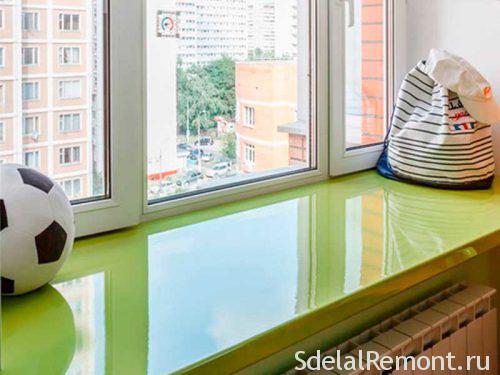 Why do I need to paint the window sill?
If the problem, than to paint a wooden window sill, It is extremely rare, since each owner knows, that fits any paint or varnish for wood, understand something, as being a plastic structure, not everyone knows.
By itself, the plastic does not need any special care, and paint it on a regular basis is not required, but if you need to change the appearance of the window according to the design plan or to the surface of the window sill there was some trouble, you want to fix cosmetically, you can think of, what color the plastic sill.
You can do it yourself. For work you do not need to dismantle the structure, it will be enough to properly prepare the material and dye it a suitable paint.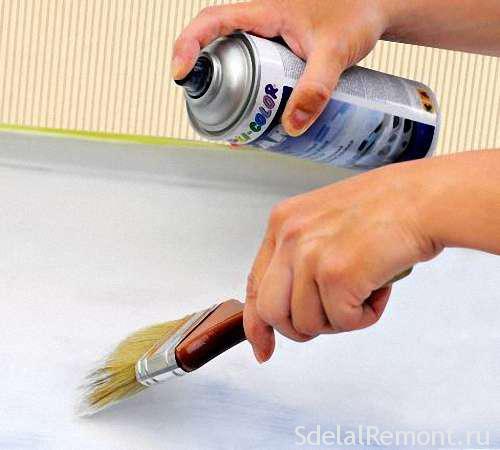 What materials can be used?
Currently, there is a large selection of dyes, applicable to construction of PVC: eg, suitable variety of acrylic paint, with aqueous base. Such dyes are considered to be high-tech, It offers a large number of manufacturers.
Ease of use of these dyes is their ability to dry quickly, resistance to mechanical damage, the ability to quickly gain the necessary hardness. Such paints are already widely came into use, They are often used by professional decorators: reliability of the materials had time to prove itself.
If you work in areas of high fire risk, You can use the paint on metal "Polysteel": it is well suited not only for metal, but also for plastic surfaces, preventing an open flame. The paint is water-based, bland odor.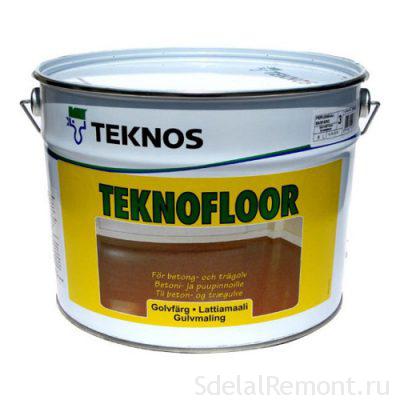 The use of special materials
paint plastic window sills RP PaliPlast Base, intended for the construction of PVC, for those, who want to try yourself as a designer. A special feature of this product is the ability to tint it to the desired color. Paint has an attractive decorative appearance after drying, repels dirt, highly resistant to mechanical stress and atmospheric.
Paint consolidation occurs reliably, since it is embedded in the plastic structure, forming a single whole with it; after the material has dried, on the window sill surface silky luster appears. The product has a long service life up to 7 years old.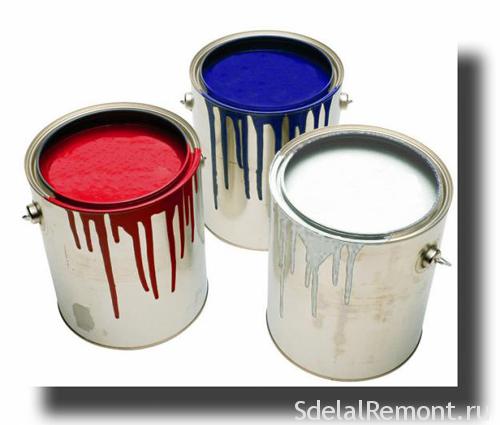 How the paint application process?
If you have wondered, how to paint plastic window sills at home, before you get to work, need to examine in more detail the process. for example, for, to any of the chosen colors last longer, sill has not lost its appearance and acquired a glossy shine, on top of the paint, you can use a special varnish. For this purpose, suitable specifically designed for PVC material - lacquer PaliPlast RP 022 Varnish. As well, like paint, it is water-based.
The varnish protects the paint, creating additional coverage, Besides, making it bulkier. Because of this property, you can create interesting optical effects. Colored product will look more profitable, volumetric, better fit into the interior.
In order to properly decorate PVC, enough to know, than you can paint the plastic sill, it is also necessary to take into account the properties of materials, related to this type of work. for example, before painting the surface should be cleaned from dust and dirt. Plastic well attracts fine particles, that may not be noticeable to the eye, but when you apply the paint, on it will bulge, which will spoil surface appearance. To this did not happen, you must use a special dust-- and dirt-repellent plastic cleaner.
In order to qualitatively clear already washed the plastic surface of the fine particles, permanently protect it from dust, It is recommended purifier PaliPlast RP 021 Cleaner.
Surface cleaners can not only remove dust, but also qualitatively degrease. This contributes to the smooth and high-quality ink on PVC overlay layer.
To decorate and protect the hardware from moisture, professionals recommend the use of paint for metal Zinga: it creates a waterproof film, protects against corrosion fittings.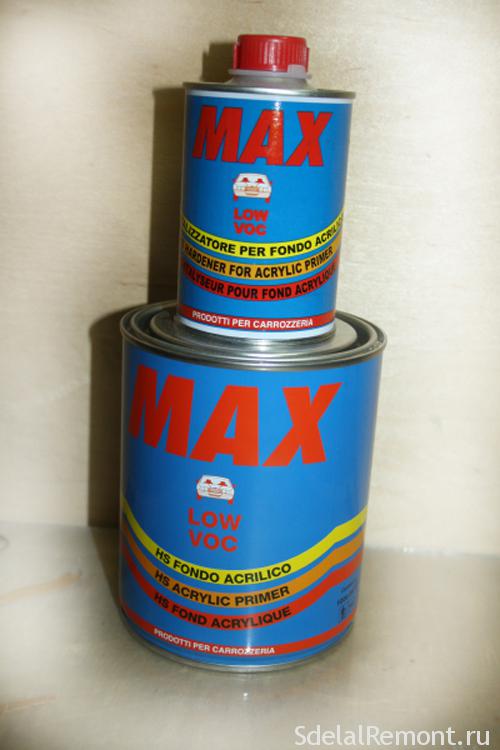 Features colors PaliPlast
Paint to Sill best lies on a surface at room temperature is not lower than 30 degrees. This does not mean, that work in a cold room can not be, however, drying will take significantly longer. At a temperature of 20 ° C in the drying will last from 8 hours depending on the humidity of the room.
The buyer will be able to choose not only the right color, but also the texture. The line can be found or metallic pearl paint.
Before applying the paint is necessary to conduct preparatory work. For this surface, you are going to paint, must be thoroughly cleaned of dirt, dry and free of grease. You can use special impregnation, which will help improve the properties of plastics adgeziynye.
Thereafter, the surface is applied to a special primer. Painted plastic can be only after, it dries. This will require not less than a day.
Apply paint can, as usual: spraying it from a container, using a brush or roller.
ABOUTPlastic is easy to paint, the main thing - to choose the right materials, combined with it. Using conventional paint unacceptable, as it very quickly fall behind the plastic surface.